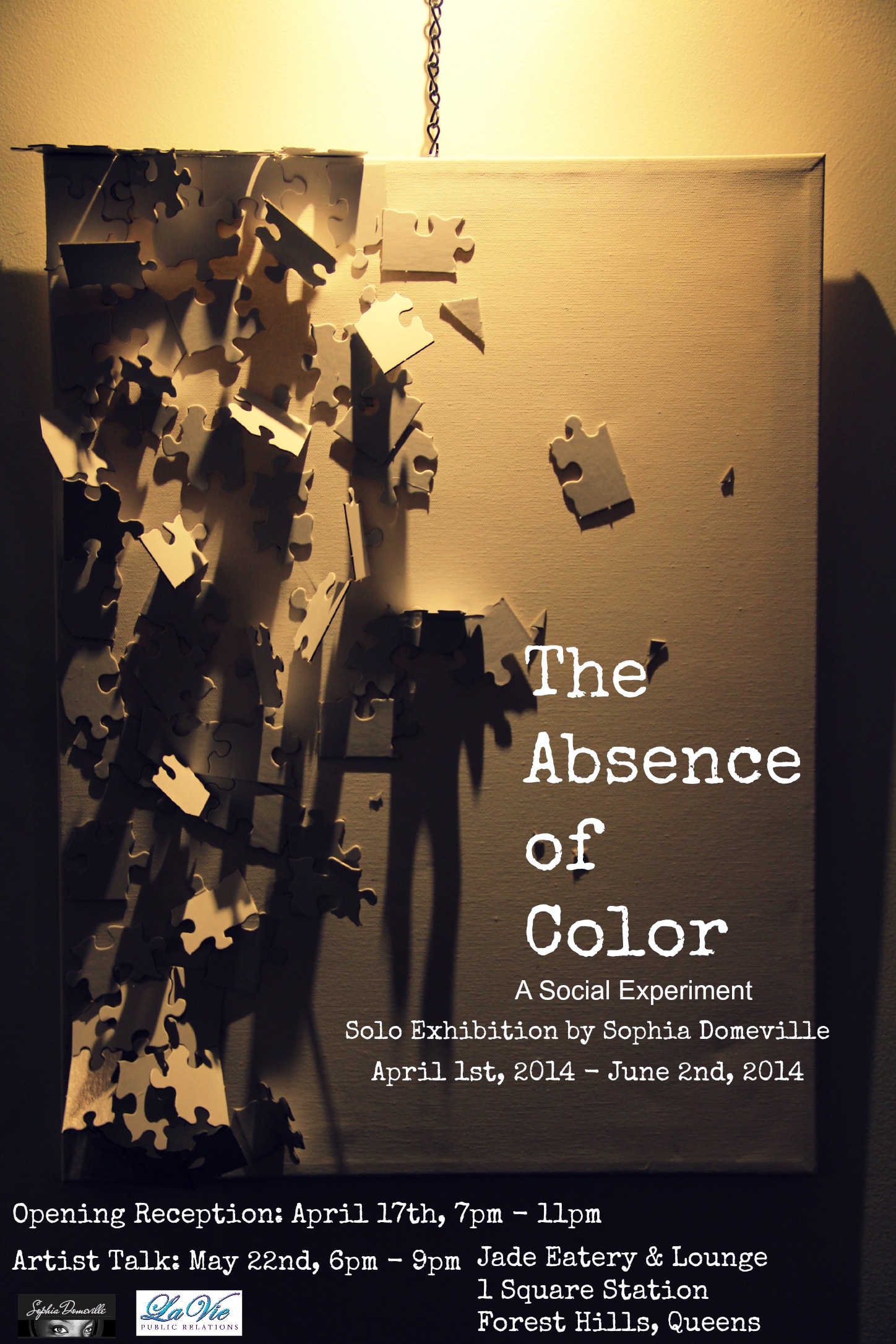 The Absence of Color, the latest exhibit from Haitian-American Abstract Expressionist Sophia Domeville, discusses race and identity in America. The fundamentals of her work derive from her experiences in her life, her self-perception of society as a Haitian woman, and her discovery of true self. It also looks at the disparity in identity placed on others by society and Ms. Domeville breaking through the glass ceiling within higher institutions as an Artist.
Straying from her well known usage of bold colors and large canvases, Haitian-American artist Sophia Domeville takes a more minimalist approach to her discussion of racial injustice. Ms. Domeville also redefine the usage of mixed media and color through portraiture during her discussion of racial identity.
This exhibition is an uninhibited expression using a combination of found materials, mixed media and wood work. She reconstructs the question "What is Art?" by first deconstructing the common use of canvas and other traditional materials.
Her play with space, line, lighting and texture creates a world filled with raw emotion, underlining layers of self-doubt and anxiety, creating an unspoken dialogue between artist and viewer."
This will be the 2 year anniversary celebration of Haitian American Artist Sophia Domeville pursing her passion within the arts!
As an artist, Sophia has exhibited her work in Columbia University, Dartmouth College, John Jay College, City College, Liberty Theater, Gallerie LaKaye in West Hollywood, SOMArts Gallery in San Francisco, The Aaron Davis Gallery in Harlem, Center Stage in Newark and more!
Currently Ms. Domeville is as a part of an artist collective, "Essential Elements Creative Collective" for Gallery Aferro 2014 studio residency program in Newark.