Women's History Month News
We are excited to announce the 2014 Women's Journey to Empowerment Committee selected Haitian American Artist, Sophia Domeville as apart of their, "I'm a Woman Empowered Series"!
On Saturday, March 29th,
Join Ms. Domeville alongside other amazing women marching for the 1st Annual Women's Journey to Empowerment March in Newark!
The goal of this march is to support the physical, spiritual, financial and emotional growth of women. Including the growth and development of our communities by encouraging others to march for Education, Health & Wellness, Financial Literacy and Sisterhood!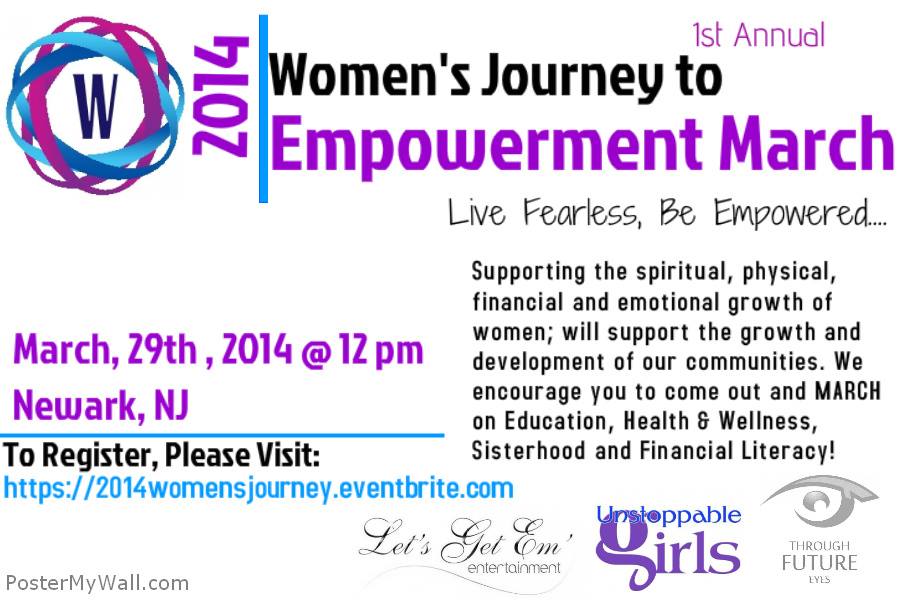 Interested in joining Ms. Domeville? Register here:
Saturday, March 29th, 2014
Noon – 3 pm
Newark, NJ
Register here: 

Stay tuned for more information about The Dream Catchers Tour!
–
Team Sophia