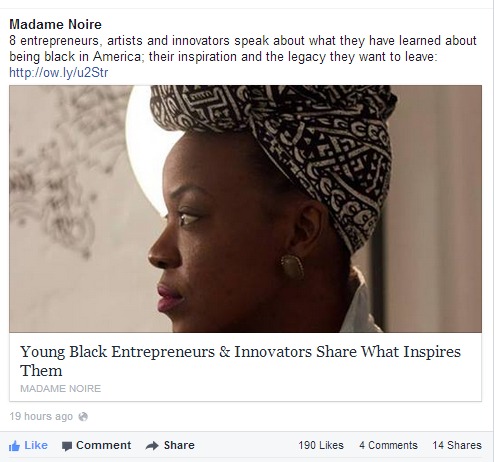 "Being a female Haitian-American artist has taught me that I have a responsibility and a powerful voice as a woman, to help influence change within the world. " – Sophia Domeville
In celebration of Black History Month,
Haitian American Artist, Sophia Domeville is featured on Madame Noire cover story,
"Young Black Entrepreneurs & Innovators Share What Inspires Them To Succeed."
This article features powerful, innovative African Americans and West Indians on the past, present, and future of black history.
Ms. Domeville shares her inspiration as an advocate for Art Education and Haitian American Artist.
For more information about Sophia Domeville visit: www.sophiadomeville.com
–
Team Sophia
#TheDreamCatchersTour