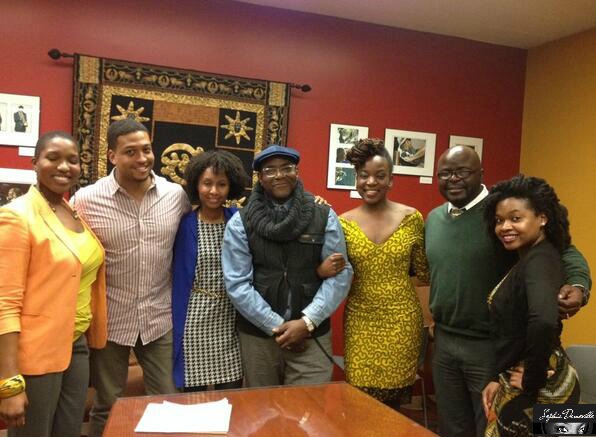 "Special Note from Haitian American Artist, Sophia Domeville."
"As the event producer of The Akoma Film Screening and Panel Discussion last night at The Africana Institute at Essex County College I am honored to have worked with amazing individuals who lent their time to be apart of a dream turned into reality for Newark.
Thank you to Akoma Newark Sister Circle embers Tracee Thomas, Jessica Dunston, Andaiye Taylor and Lisa Marie Phoenix Jackson for believing in my vision yet really stepping in to cultivate my passion into something monumental for our city of Newark.
Thank you to our talented guest panelists Francesca Andre, Tahir Jetter, Jerry Gant and Timothy Brown for taking the time out of their busy schedule stirring very insightful dialogue towards the image of People from the Diaspora in Newark.
Huge thank you to guests who made our event a FULL HOUSE last night, DONATED to make this all possible and believed in our mission!
Anyone who knows me, once I have a vision, share with the world and connect with fellow visionaries around me, it will be fulfilled.
I love Akoma Newark Sister Circle and can't wait to bring more positive and insightful programs/events built around the betterment of Newark as a community to you all.
Stay tuned for pictures, videos and more from last night's event!
The DREAM continues!!!"
–
Sophia Domeville