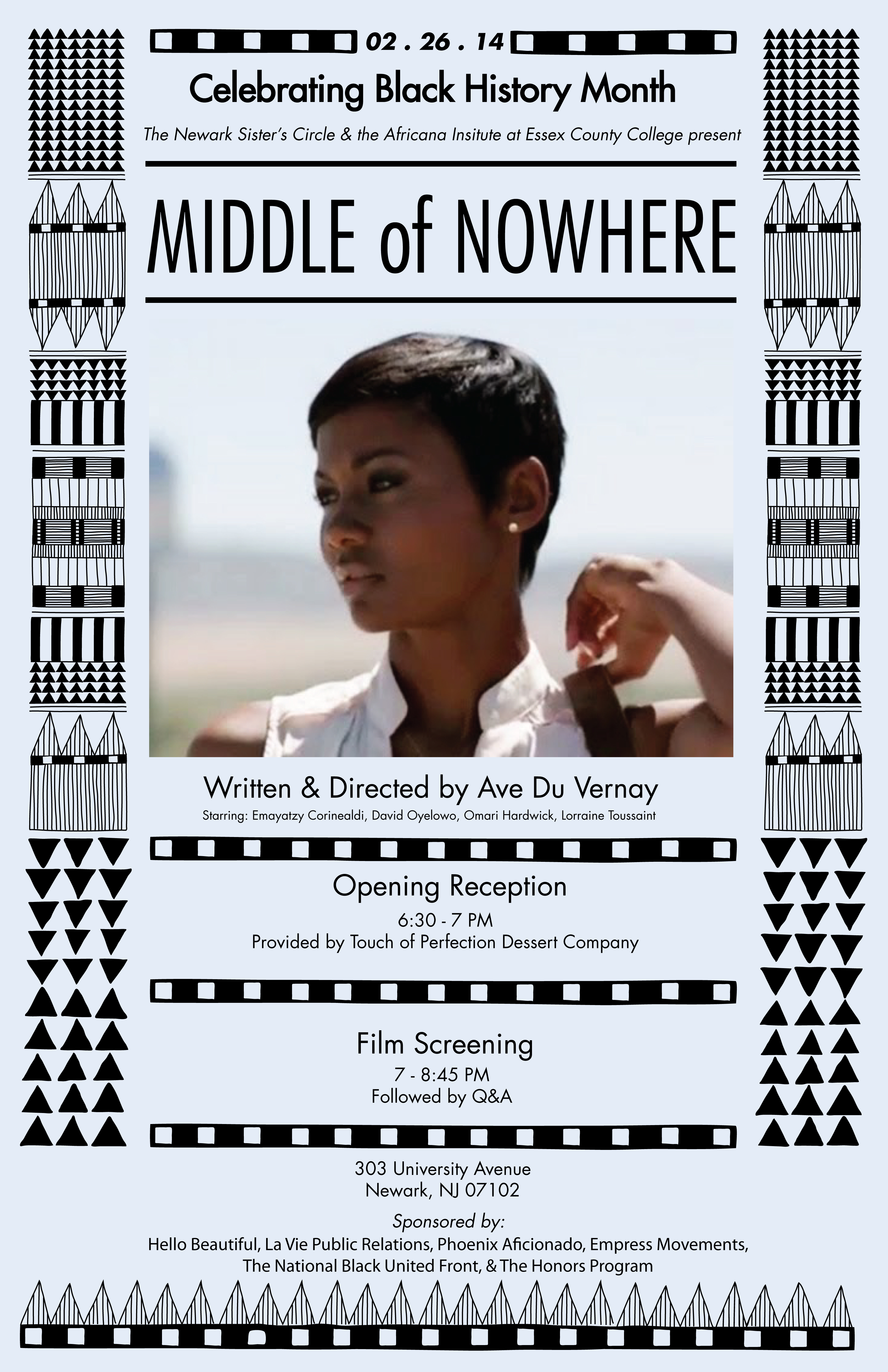 The Dream Catchers Tour continues in Newark this week!
It's been a labor of love for Haitian American Artist Sophia Domeville bringing the special screening event of "Middle of Nowhere" for Black History month to the city of Newark.
Thanks to members of The Newark Sister Circle, friends and many of her sorority sisters (Sigma Gamma Rho Sorority Inc.) who donated allowed the screening event to continue!
Take a look at Brick City Live, cover story on Ms. Domeville first produced film screening event in Newark! Click here  
Interested in attending? RSVP HERE: