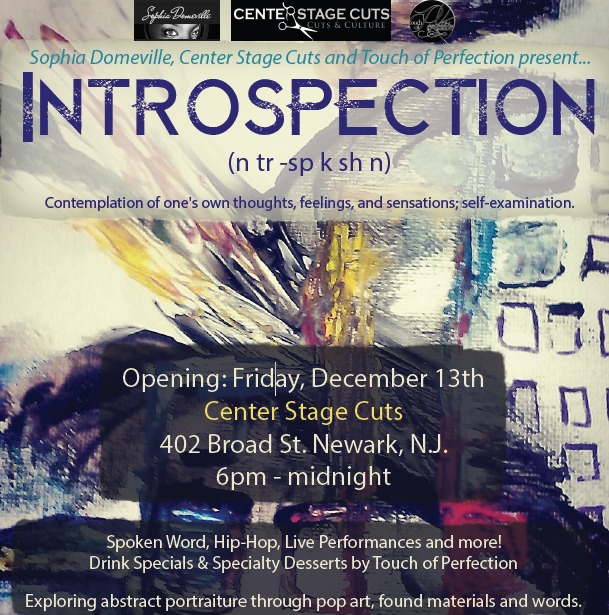 You are cordially invited to Haitian American Artist, Sophia Domeville first solo exhibition in Newark!
in·tro·spec·tion – ( n tr -sp k sh n).
Contemplation of one's own thoughts, feelings, and sensations; self- examination.
Opening Reception on Friday, December 13th. 2013,
Center Stage Cuts
402 Broad Street
Newark, NJ 07104
6pm – Midnight
Featuring Spoken Word Performances, Live Musical Acts and more!
Share this event on Facebook and Twitter
We hope you can make it!
Cheers,
Sophia Domeville – Haitian American Artist