#teamsophia  News!
We are happy to announce, Haitian American Artist, Sophia Domeville will be one of the sponsors for National Association of Haitian Professionals (NAHP) 2 day conference at Columbia University in the City of New York next month! There she will showcase her work as an artist and discuss the need for art education!
Register here:
http://nahpconference.org/event-registration
The conference will provide diaspora groups and individuals an opportunity to identify practical ways forward to strengthening the mechanisms and methods for engagement and strengthen the capacity of the diaspora networks. The conference will focus on the models, mechanisms and methods for diaspora engagement, ranging from how to coordinate investment, utilize web 2.0 technologies and encourage skill development and volunteerism between diaspora and Haitian companies.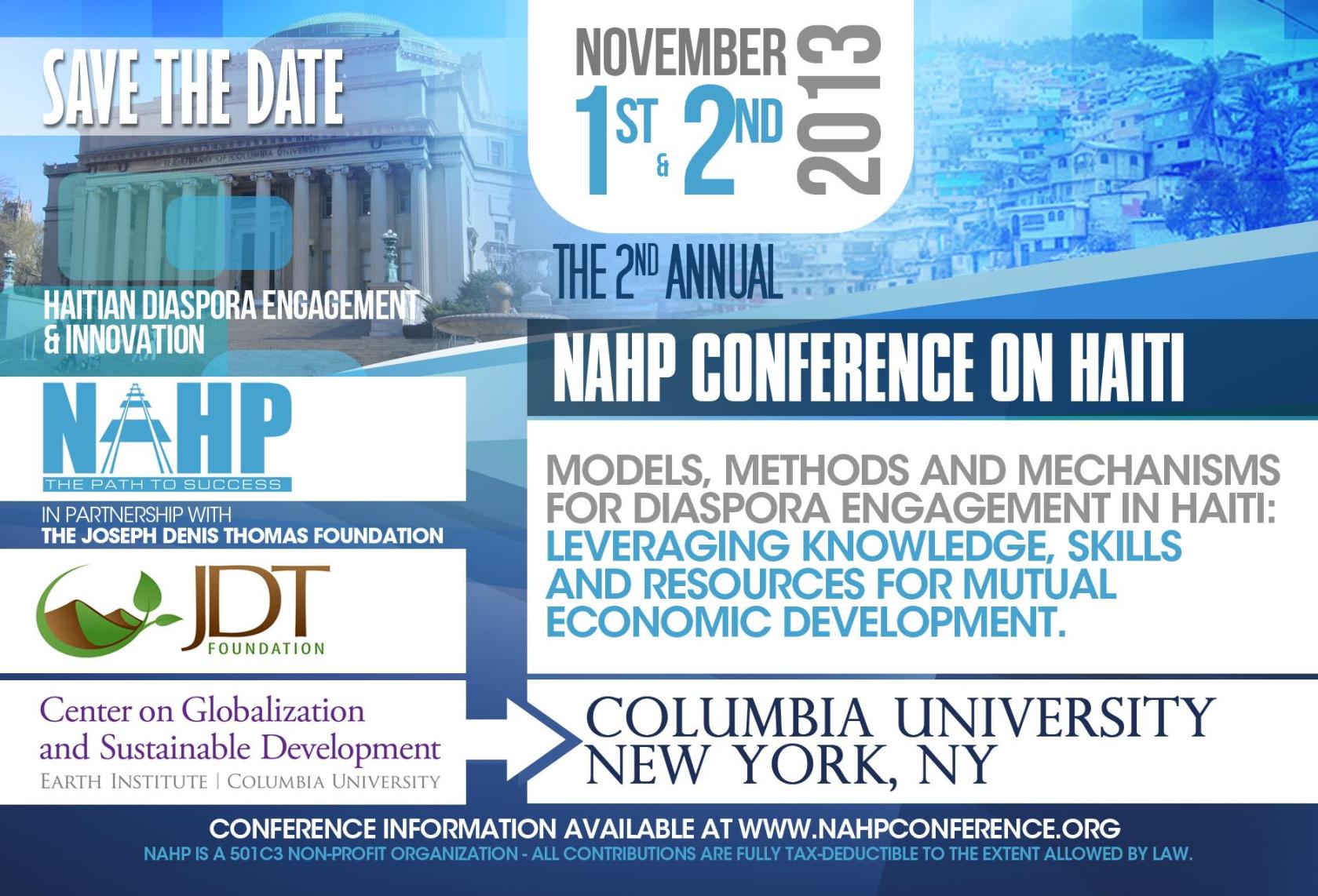 National Association of Haitian Professionals (NAHP)
is a 501(c)3 non-profit organization founded in 2011 to prepare Haitian Professionals for leadership positions, increase the number of successful Haitians in the diverse business community, and engage the Haitian Diaspora.
-